Think of it as insurance for your paycheck.
Disability coverage ensures that after an illness or injury, you will continue to receive a portion of your salary until you're able to return to work. We offer both Long Term Disability (LTD) and Short Term Disability (STD) coverage to help alleviate financial stress.
Disability plans offered through: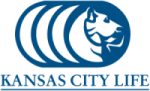 Disability Plans Include:
LTD provides a 60% monthly benefit up to a maximum of $6,000 per month after a 180 day elimination period.
STD provides a 60% weekly benefit up to a maximum of $1,500 per week.
STD benefits are payable on the 1st day of an accident and/or 8th day of an illness with a maximum benefit period of 26 weeks.
An Employee Assistance Program (EAP) is included with LTD.
Value Added Services are included with both STD and LTD, and include beneficiary companion, travel assistance and ID theft assistance.