See clearly.
Vision plans for you and your team.
You are a better provider when you can see at your best. We offer vision plans to reduce the costs of routine preventive eye care, exams, prescription eye wear, and contact lenses. Some plans also include a discount to the cost of Lasik vision correction. Vision is a great benefit to offer at an affordable price.
Vision plans offered through: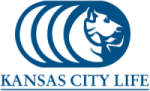 VSP® Vision Care
$0 co-pay for exams and materials.
Eye exams and lenses covered every 12 months.
Frames covered every 24 months.